When you're working a job as intensive as nursing, you don't have all that much time to take care of your kids. Long night shifts or double emergency shifts are always around the corner, and you can't always have a babysitter ready. It all becomes even worse if you're a single parent.
Luckily, there is an easy way to keep track of your kids even when you can be with them – equipping them with a smart-watch that also acts as a GPS tracker. These devices will allow you to always know where your child is and they also have a multitude of other uses. They have even been used in elderly care.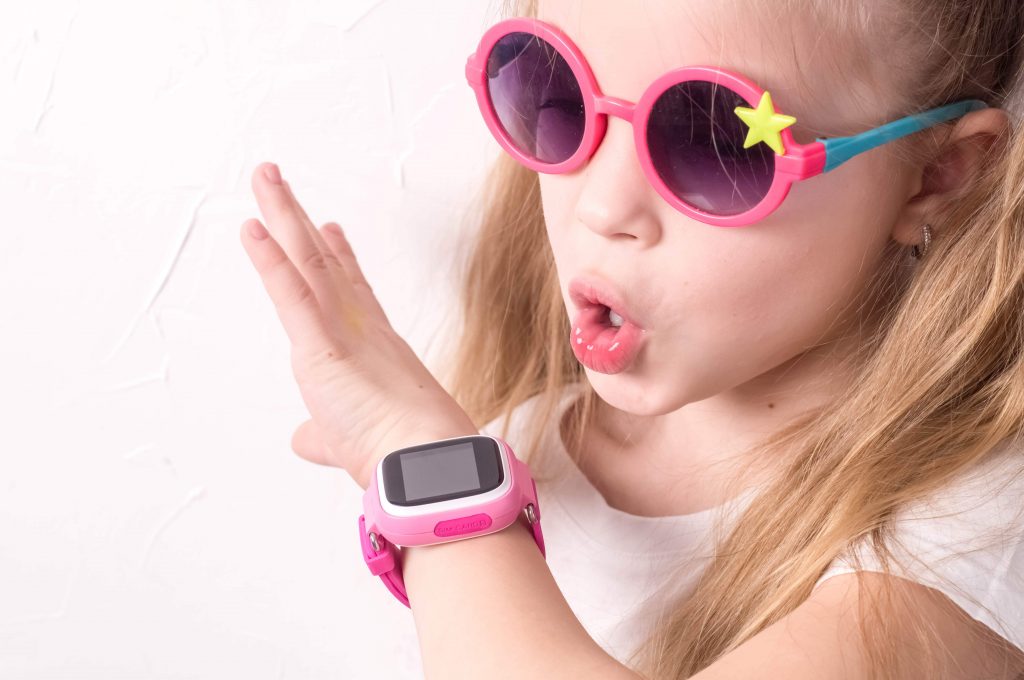 Today I'll tell you all about how to find the best GPS tracker watch for kids and review some of the best ones I found.
How to Find the Best GPS Tracker Watch for Kids
Even if you've bought watches or smartwatches before you might not know what to look for when shopping for a GPS tracker watch for your kid. Well, here I'll tell you what you need to watch out for when purchasing one.
Is it Easy to Use?
Not everyone is equally tech-savvy, and that's okay – that's why these devices have to be as easy to use as possible. When some emergency happens, you want to be able to get to the bottom of it as quickly as possible. That's why most of these devices have Smartphone integration and can easily be controlled through an app.
Another thing to consider when it comes to the ease of use is how easy it is for your kid to use it, especially if they are still young. Can they easily understand what they need to press to call you or alert you if a stranger tries to snatch them? Can they even understand what the device is? These are all things you need to account for.
Besides that, the watch should also be comfortable for your child to wear. The material should be flexible, and it shouldn't irritate their delicate skin. The fit should be snug, but it shouldn't dig into their arm. It also shouldn't be too easy to take off, and some anti-tamper features might be a necessity, to avoid your kid taking off the watch at inopportune times.
The watch should also have good battery life, since if it requires daily charging it is more likely to end up forgotten on some table or nightstand, which defeats the purpose of it. You also don't want the battery to run out when you or your kid might need it the most.
Will it be Sturdy Enough?
Kids go everywhere, and I mean everywhere. How often have you found strange stains that come from god knows where? Sometimes it might seem like you can't let them out of your sight for two minutes or they'll do something weird and dangerous.
A watch like this is meant to help you track your kids when they go on such unforeseen 'adventures' outdoors. To that end, it should be able to withstand a lot of punishment. At the least it should be waterproof and temperature-proof – however, being resistant to some physical damage is also good. Resistance to hacking attempts is also something you should look out for.
It should also be able to last for a long while too since these devices can be expensive. You don't want to have to buy a new one in a month or two.
Lastly, they should be as childproof as possible. Of course, it's impossible to make a truly tamper-free device, but it should at least stop your kid from unscrewing the back and fiddling with the insides.
How Accurate Is It?
Not all of these watches are equally accurate, especially over longer distances. Some can only pinpoint the approximate location of your child, and the error can be between only a few inches and up to dozens of yards in some cases.
Some watches can only update your child's location periodically. The time span can range from once every few seconds to once every few minutes. In an emergency, every second counts so you might want to go with a watch that updates as frequently as possible, to ensure that your kid is safe at all times.
Indoor tracking can also be a problem, as some of these devices are inhibited by walls and might malfunction. Make sure the device can work even while your child is inside a school building, for example. You can check this out by looking at some user experiences for reference.
What Features Does it Have?
When examining all the features that a smartwatch like this has, you have to keep two things in mind. First is whether the features will be useful to you in tracking your kid and keeping him or her safe. The second is whether the features will appeal to your kid and make him or her want to use the watch and keep it on their arm at all times.
As far as the first consideration goes, there are plenty of immensely useful features that a watch like this could have. One of the most useful ones is called geo-fencing – this allows you to set up zones where you want your child to be and have the program alert you when the child leaves the safe zones.
Another useful feature is a panic button that a kid can instantly push to alert you that something bad is happening. Some watches even have an automated alert they can send you when they detect that the watch has been removed from the child's arm – whether by the child itself or someone else.
As far as entertaining features go, games or limited access to the internet can ensure that your kid will keep their watch on, simply because they will find it useful and fun. For the younger kids, a nice, colorful design featuring characters they like will also get them to keep the watch on their arm.
The 5 Best GPS Tracker Watches for Kids
ABARDEEN Smart Kid Safe 2G GSM GPS Locator
This is a relatively inexpensive smartwatch that has most of the functions you will need to keep track of your kid and make sure they are safe. It has a host of useful functions that you can utilize, and they're all easy to use.
One of the most important features is the geo-fence – you can set up a zone that the kids can be in and, once they leave it, you will be instantly notified. No more sneaking out of the school or house!
There's also a handy SOS button that your kid can press if there's any trouble and it'll automatically call three pre-recorded phone numbers. However, it does need to be pressed for 8 seconds to activate, which might be a bit too long in some situations.
Another useful feature is that the watch can be set to automatically call you, without the kids knowing, so you can hear what's going on around them. It's purely a one-way call, and your kid will not be able to detect it.
However, the watch is a bit fiddly and difficult to set up. You might have a hard time getting it to do what you want. Once it is set up, it works great, it's comfortable, and the batteries last a super-long time.
Pros:
Geo-fencing feature
Automatic one-way calls and number blocking
Comfortable to wear
Long battery life and it's durable
Cons:
The SOS button needs to be held for too long
Difficult to set up
The waterproofing is not great
TickTalk 2.0
As far as accuracy goes, this is one of the best watches out there. It can pinpoint the location of your kid both indoors and outdoors to a yard, which is more than most of these watches can do. However, it has more features besides those.
It also has a good SOS button that activates after 3 seconds of holding it, but there is also an instant SOS icon and the screen. Besides that, it also has a one-way texting feature, two-way calls, and a listening feature as well as call blocking and the ability to memorize 13 contacts. You can easily set up all of this since it has a clear interface and good instructions.
Besides that, it's also durable so your kids can go out with it or play sports with it without you needing to worry. Sadly, it's not waterproof, so you should make sure that your kids stay out of the water while it's on.
The watch is fairly expensive up-front, but it does come with a great pay-as-you-go plan that will relieve some of that cost over time.
The battery does need to be charged daily, and you should make sure it's charged often enough, or it will stop working when you might need it the most.
Pros:
Highly accurate both indoors and outdoors
Easy to use for both kids and adults
Incredibly durable
Comes with a good pay-as-you-go plan
Cons:
Fairly expensive
It's not waterproof
The battery has to be charged daily
LG GizmoPal 2 VC110
The best part about this watch is the accuracy and the fact that it works indoors as well as it does outside. It is also compatible with most phones, and it's easy to use – everything can be set up without much fuss.
It's a bit too easy to use though. Accidental phone calls or settings changes are not uncommon with this device, and you'll have to check it from time to time. If you're not careful, the accidental calls might incur huge phone bills.
There's no SOS function either, or a texting function – calls need to be made manually. It can only call 4 numbers in total as well, so it's doubtful that all the emergency phone numbers can be fit into it.
One of the most bizarre downsides is that it doesn't show the time – only reads it out loud. Not a huge issue, but it is supposed to be a watch after all.
Overall, it works well for the GPS tracking feature, and it's sturdy, but it doesn't offer much more than that.
Pros:
The accuracy is good, and it works indoors
Fairly durable
Long battery life
Cons:
It can only hold up to 4 phone numbers and has no SOS
Not waterproof
Easily makes accidental calls
Tycho Anti-Lost GPS Smart Watch
This is a great, multi-functional smartwatch that can do almost anything you want. It's also exceptionally easy to use, with a lot of tutorials existing online, provided by the manufacturer. They also provide great support for anyone who wants to use the product, even outside the United States.
The features included here are numerous – there's an SOS button that will call all family numbers, a camera feature, geo-fence feature, real-time tracking alongside a footprint record and more. It has almost everything you might want in a watch like this, and it doesn't even cost too much.
Of course, the watch is not without its flaws. For starters, it is not completely waterproof – it will survive a rainy day, but not an accidental splash in the water. Another problem is the low battery life – if used sparingly, it will last for a day or two, but it might not even last 12 hours, especially if the camera is used.
Still, it's an incredibly good GPS watch for your kids and easily one of the best out there.
Pros:
Exceptionally easy to use with great customer support
Comes with a ton of useful features
Incredibly accurate tracking
Durable and resistant to impact
Cons:
Only partially waterproof
Low battery life, needs to be charged daily
POMO Waffle Smart Watch
This smartwatch contains a lot of useful features, but it is not without some flaws. I'll start with the good, first.
Some of the features it has include – a safe-zone feature to alert you when your kids go out of pre-determined zones, scheduling, two-way and one-way calls, a take-me-home feature to guide your kids home if they get lost, text or voice messages, trip history, an SOS button and more. It's absolutely loaded with quality.
The bad part is that this watch has massive problems with the most important feature – location tracking. Requests for manual updates rarely work, automatic updates are also not consistent, and the location is not accurate. The phone app is also quite bad.
It's also too easy to take off, and you won't know if your kids do that. So, overall, it fails at the main function despite everything else it provides and it's overpriced too. It might still be worth a look if the tracking has gotten better with the still-ongoing updates.
Pros:
It has loads of great and useful features
Battery life up to 72 hours
Waterproof and scratch-proof
Comfortable to wear
Cons:
The price is incredibly high
Problems with location tracking
Too easy to take off
Conclusion
Now you see how a device like this can be immensely useful to a parent with a nursing job and how it can be utilized to help keep your kid safe. With the instructions here you should be able to find the best product for you and your kid. Or just pick one of the ones I reviewed if you don't want to waste time – they're all great.
Any additional questions you might have can safely be placed in the comment section below – I'll get to them as soon as I can and try to give you the best answer possible. Don't be afraid to reach out if you need additional help.
Anyway, I hope you liked the article and that you'll come here again in the future, for some more great advice. Until then I hope both you and your kid stay safe