As a nurse, finding the right shoes for your job can be a real chore. It becomes even worse when you have wide feet since most shoe molds are made with people who have narrow feet in mind. This leads to many people getting tight shoes that they intend to 'break in' which just ends up hurting their feet more than anything else.
Today, we will offer you a few tips on how to get the best shoes for nurses with wide feet and review some of the best products out there right now. Let's get to it!
Why You Should Find Shoes that are Wide Enough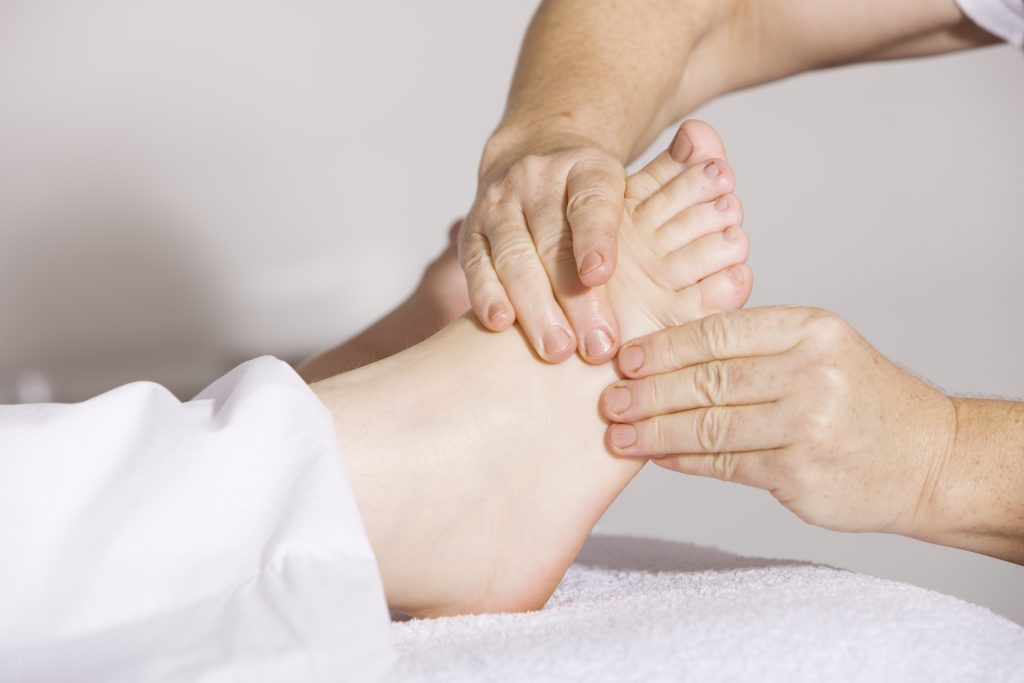 When you have wide feet, finding the right shoes can be quite difficult, and a lot of people tend to just give up on the idea and settle for something that doesn't fit well. This might seem fine enough, at first, but it can lead to some serious problems down the road.
People with wide feet seem almost used to the idea that their feet will be hurting in their new shoes – sometimes for weeks or even months on end. This is not normal, and your feet should not be hurting. Wearing shoes which hurt your feet can lead to many problems, including cramps, micro-fractures in the bones of the feet, weakening of the bones, bunions, dropped metatarsals and many other issues.
However, bad shoes won't just affect your feet – no, it will most likely affect your entire legs and even more than that. Shoes that are too narrow for your foot can lead to problems with your leg muscles, your knees, your hips and even lower back issues. Yes, that might not be due to your mattress, but due to your ill-fitting shoes. The squeezing of your toes will allow for more impact to go through your legs and your lower back will take the brunt of it. This damage can easily become permanent over time if you're not careful.
The problem can become even worse if you already have a pre-existing foot condition. In that case, a shoe that is too narrow is bound to make the problem worse than it already was.
All of these problems can occur even easier when your feet are under constant stress, which is certainly the case when you're working as a nurse. Constant walking and running around is a natural part of the job and that, combined with shoes that are too tight, is bound to wreak havoc on your feet.
To avoid that you should make sure to get a pair of shoes that are wide enough for your foot. Don't settle for anything less than that.
What to Think About when Shopping for Nurse Shoes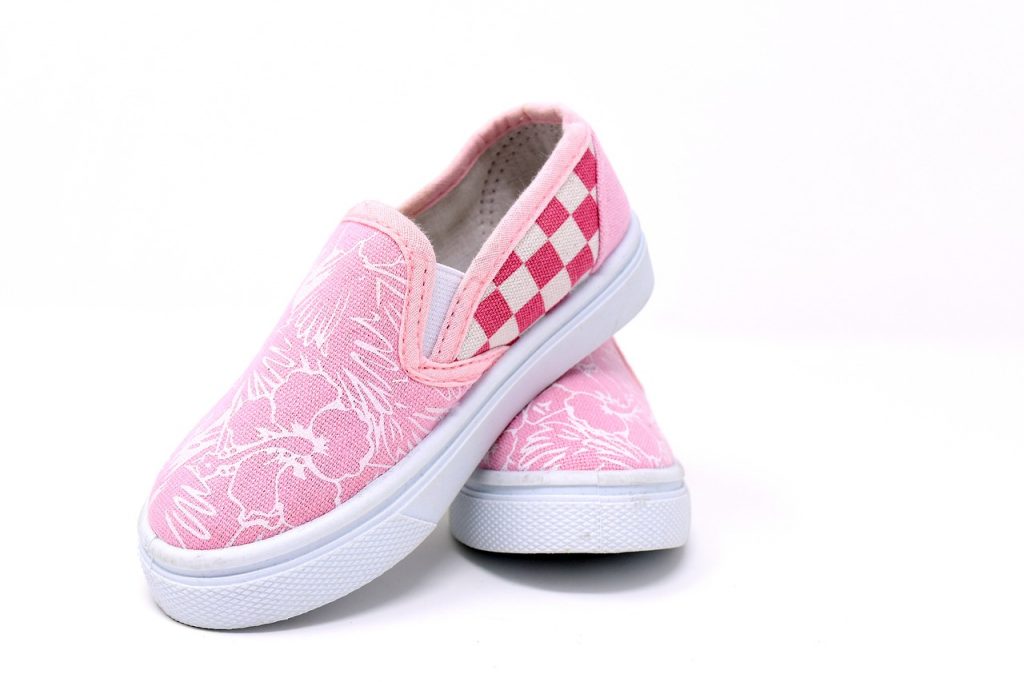 There's a lot you need to consider when buying shoes in general – however, there are even more things you need to think about when purchasing shoes for your job as a nurse or when you have wide feet. It can be overwhelming at times. We will try to condense all of that to the bare necessities in this section.
Size and Shape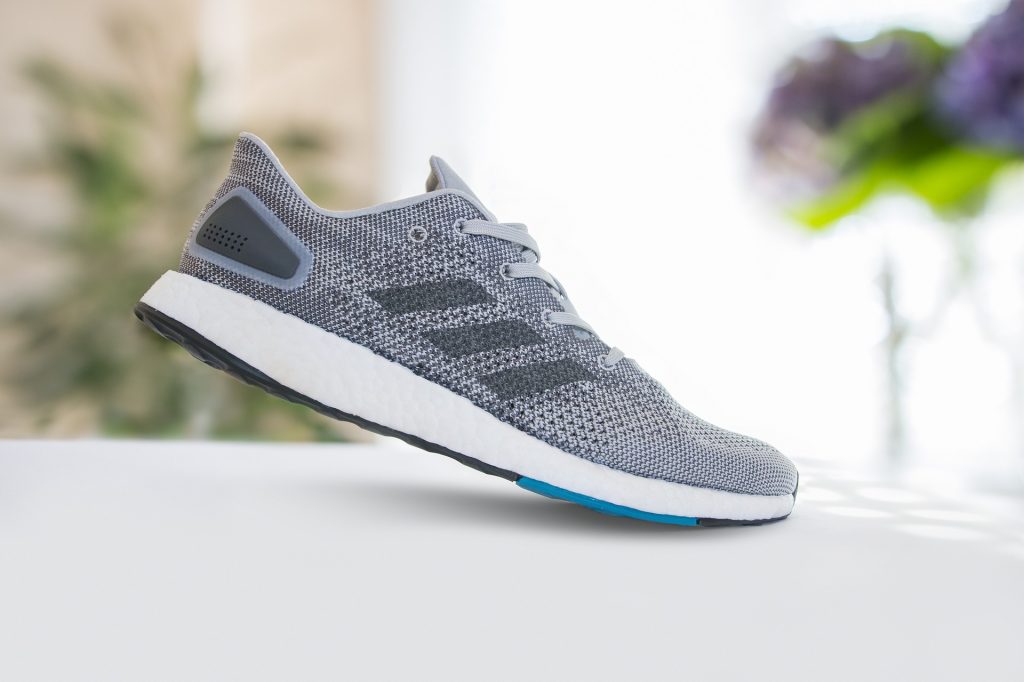 Of course, this is the most important factor when it comes to the right shoes for a person with wide feet. Your shoes need to fit the shape of your foot well and be in the proper size – otherwise, you will have problems.
Most people with wide feet will try one of these two things when buying shoes – purchasing shoes that are too narrow, hoping to break them in, or purchasing shoes which are wide enough but are also too long. Both of those strategies are bad and will just hurt your feet in the long run.
So, what else can you do?
Well, you need to find shoes in wider sizes. Luckily, these days most shoes have letters marking their width. What's not so good is that these letters vary wildly from manufacturer to manufacturer and can be quite inconsistent. They're also different when it comes to men's and women's shoes.
For men's shoes, E or W shoes are probably the lowest size a person with wide feet should get. It indicates a wide-sized shoe, while letterings that precede it, like AA, B, C/N and D/M all indicate narrower shoes.
Of course, wider sizes exist, usually marked by more E's – 2E, 4E, and 6E shoes are all viable options when you have wide feet, each wider than the previous one.
For female shoes the lettering is similar, but D is the letter that indicates a regular 'wide' shoe while EE is already extra wide. B or M indicates an average shoe, and you should avoid these if you have wide feet.
If none of these sizes fit you and you can't find the right shoe for you, a custom fitting is also an option, though that will cost a lot of money. In some cases, though, it might be worth it since it's a reliable way to get the widest nurse shoes you can buy.
Comfort
Having comfortable shoes that won't weigh you down and make you feel like you're wearing a cage on your foot is a necessity when you're performing a stressful job like nursing. The first step to this is getting the proper size, but there's more to it.
There's a lot that goes into making a shoe comfortable. The softness of the materials, as well as the breathability and flexibility, are all important to make your feet comfortable and free of perspiration and nasty smells. The cushioning and shock absorption is also important, as is the amount of space you have to move your toes in the toe box. Having plenty of room in the heel area is also crucial.
Of course, having excessive space in any of those areas can also be a problem – a shoe should be snug, not too tight and not too loose. That way it will be as comfortable as possible.
Stability and Safety
Stability is an important feature in work shoes since you don't want to slip or get hurt in difficult situations. One of the keys to this is having shoes that fit properly, but there's more to it. Having a sole that's tough enough and shaped to fit your arch properly is also necessary. Good insoles also a play a part in this since they should also be shaped to fit the arch of your foot.
Having stable shoes already helps you stay safe, but when you're a nurse, you need more than that. Slip-resistant shoes are almost a must in this line of work since you will be walking on tiled floors for most of the day and it's not unusual for all sorts of liquids to be spilled inside a hospital or a clinic.
Another important thing is to have shoes which will contain most of your foot, instead of wearing sandals or other shoes that might leave large parts of your foot exposed. Dangerous materials and sharp objects tend to be dropped quite a lot in this line of work so don't leave your feet unprotected.
Durability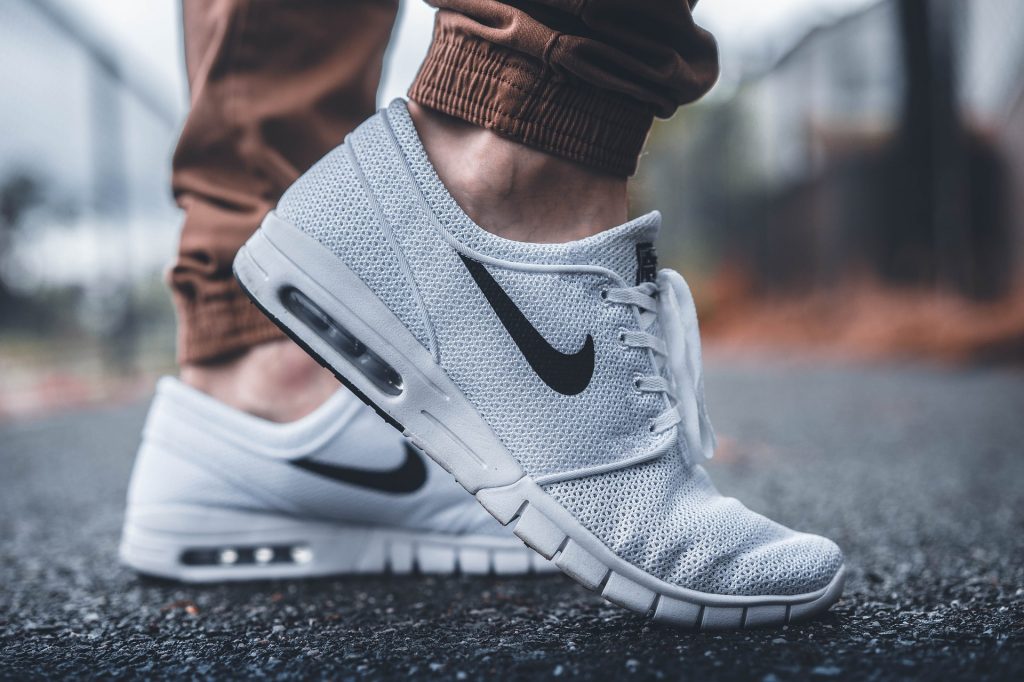 While this is the last item on our list, it is by no means the least important. Far from it – getting shoes that are too flimsy can make anything else about them almost meaningless. If the shoes lose their shape and functionality and start breaking down in a matter of months after you buy them, they're not of much use. That's why you should get the most durable nursing shoes.
When you're purchasing work shoes that will undoubtedly suffer heavy wear and tear for eight to sixteen hours each day, this is even more important. You don't want the sole of your shoe coming off during a long shift or having some similar mishap.
If you're working as a nurse, sturdy shoes are functional shoes, and you shouldn't try to buy something that's flimsy just because it's cheap – it will hurt you in the long run. Always try to buy a durable, high-quality product. It will pay off.
Top 5 Best Shoes for Nurse with Wide Feet
In this section we will present you with what we consider to be the top shoes for nurses with wide feet, along with our detailed review of them. We hope to provide you with the info on what are the best shoes for nurses on the market right now.
Easy Spirit Women's Traveltime Mule
Overall, this is the cheapest pair of nurse shoes for wide feet and that's difficult to pass up even if there are some downsides to the product. But first, let's start with what's good, and there's a lot of good here.
For starters, these shoes are quite light and easy to wear. You can put them on or take them off without even thinking about it since they have no laces. They also come in extra wide sizes so you will more than certainly be able to find the right fit for you.
They are also great when it comes to shock absorption because they have a good rubber sole that is tough and can take a lot of punishment. The insole is also great and provides you with comfortable cushioning.
However, not all is good, and the worst part about these shoes is that they are quite flimsy – that's the reason for their cheapness. Still, they are worth the price and are a great budget pick, but you should think twice if you have more cash to spend.
Another thing to consider is the lack of proper arch support. These are not the right shoes for you if you have a high arch or flat feet – in that case, you should look for something else. Still, they can be good for people who don't have those issues.
Pros:
These shoes are lightweight, comfortable and easy to put on in a rush
They come in wide and extra wide sizes and will fit most people with wide feet
The rubber sole is tough and reliable, and the insole is well-cushioned
Cons:
Sadly, they lack proper arch support
The reason they're so light is that they are made from flimsy materials
They can be quite stiff initially
Reebok Women's Work N Cushion
This is a nice pair of women's work sneakers that come at a more than decent price, and they're certainly worth it. One of the best things about them is the safety they provide – they are resistant to slipping, and they have a tough upper construction that won't let anything come even close to your skin.
However, that toughness is also a bit of a downside, since it makes them stiff and the thick materials lack breathability. If your feet are prone to sweating, these shoes won't help with that, and you certainly shouldn't get them if you're used to softer materials.
With that said, they are still quite comfortable, and the cushioning of the insole, as well as the support of the sole, are all more than adequate. While they last, that is. The outside of these shoes is durable, but the inside wears out a bit too quickly. They may become uncomfortable sooner rather than later.
Still, they do come in all sorts of sizes and for people with wide feet they can be quite good. They will fit almost anyone, even though they are a bit stiff and don't stretch that much – just find the correct size and you should be fine.
Despite some of the misgivings we have about these shoes, we'd still say they are among the best you can get right now.
Pros:
Resistant to slipping and fairly durable in the upper section
Wide enough for most people with wide feet
These shoes are quite comfortable, and the insole provides great cushioning
Cons:
They don't offer a lot of breathability due to the sturdy, thick materials
With prolonged use they can become quite uncomfortable, the insides are not sturdy
They are quite firm so if you're used to something softer they might be uncomfortable
Skechers Sport Women's D'Lites
The main reason we chose these shoes as one of the best on the market is their design. They look nice, and they also offer plenty of stability while being fit for most people with wide feet. In short, they have almost a perfect mix of functionality and good looks. They also come at a price which is more than reasonable.
The rubber sole is especially great since it is highly resistant to slipping and it's quite tough, so it will provide you with the stability you need in your line of work.
These shoes are tough all around, though they do lack some durability in key places like the front of the shoe – it should be fine if you're not using them for kicking things. The tough materials pose a bit of an issue with breathability though, so you might be a bit too hot in these.
If you have a foot condition that requires you to get shoes with good arch support, though, then these shoes are not for you. They lack almost any support for your foot arch. That can be fixed with good shoe inserts, but it's up to you if you wish to risk it – it might be difficult to find decent inserts.
Otherwise, they are quite good, and we can heartily recommend them.
Pros:
They offer a wide variety of sizes and will fit most people with wide feet
The rubber sole is slip-resistant and tough, so it provides you with enough stability
They come at a low price that almost anyone can afford
Cons:
There's no proper arch support in these shoes though inserts can help
Breathability is an issue, and these shoes don't offer a lot of ventilation
Some parts of these shoes, especially the front, are not incredibly durable
Crocs Unisex Bistro Clog
These shoes are not designed for nursing, but they fit just the same. Originally they were meant for restaurant work, and that's why they incorporate a high resistance to slipping, something that is also greatly helpful when you're working as a nurse in a hospital.
Another great thing is that they are quite spacious and flexible, so they are perfect for people with wide feet. Both your toes and your heel will have more than enough space to move around. The massage nubs on the insole as well as the soft material will also make your feet feel extra comfortable when wearing these.
There are some issues with these, and the largest is the fact that they lack any sort of arch support, so they're not good for people with flat feet or metatarsalgia, for example. Another issue is that they're not completely enclosed on the back so they can be a bit unsafe. They also lack ventilation due to the material they are made of.
Still, they are great shoes overall, and if you have wide feet, they should help a lot.
Pros:
These shoes are highly slip-resistant
The inside of these shoes is quite spacious and great for people with wide feet
Made from a material that will fit your feet and massage them making you feel comfortable
Cons:
They're not completely enclosed so they might be a bit unsafe
The arch support is practically non-existent, so if you're looking for that you're out of luck
If you tend to sweat a lot, these shoes will not help with that
Dansko Wide Professional Clog
These clogs are designed specifically to fit people with wide feet, and it shows. They leave more than enough space for your toes and your heel and will still fit well even when your feet naturally swell after a long day at work.
Another thing in which they excel is good support and stability. The rocker bottom design makes these the nurse shoes with the best arch support. If you have some problems with that these clogs are bound to be helpful to you. The outsole also absorbs most of the shock, so your feet don't have to take the brunt of it.
The top of the shoe is also quite great and tough, so your feet will stay protected from anything that might get onto them.
Now, while both parts of the shoe are tough, the way they're connected is not that good, and they can separate easily. Taking these to be reinforced can help them be seriously great, though that is an extra expense on top of the already high price of these shoes.
Another serious issue with these shoes is that they are not resistant to slipping, so you have to be extra careful when wearing them. Also, if you're used to softer shoes, these are not for you since they are quite tough and stiff.
Still, we consider them to be one of the best if you don't mind some of the issues they have.
Pros:
These clogs are specially designed for people with wide feet and leaves enough room for your toes and your heel
The rocker bottom design provides more than enough arch support
The tough, shock-absorbing outsole provides a lot of stability and comfort
Cons:
One of the main downsides is that they are quite heavy and stiff
Sadly, these clogs are not slip-resistant, so you need to be careful when wearing them
The sole is not well-connected to the rest of the shoe, so there are some durability concerns
Conclusion
In our opinion, those are the best nursing shoes for people with wide feet we could find right now, and we stick by them. Of course, that doesn't mean you have to buy one of these shoes – if something else fits you, go for that instead. We just hope some of the information in this article helped you find the correct shoes for your feet.
If you have any opinions on the article feel free to share them in the comments. You can also share this article with others if you liked it. Until next time, we hope you have a good day at work and that your feet will stay healthy.