To say that nurses are doing an important job would be underestimating. This occupation is by our measure similar to police and army. In every moment, they have to stay entirely focused and up for the task at hand. Of course, they are but humans as we are, and sometimes, nurses can have health issues as well.
The nature of their job is such that it is nothing unusual to push through 12-hour shift, while sometimes not even eating properly. This strain puts additional stress on the organism, and sooner or later, problems occur.
One of the most often problems is the lower back pain. Therefore, here are the best nursing shoes for lower back pain that you can find. We believe that proper footwear is an excellent place to start to deal with this problem.
How can this pain manifest?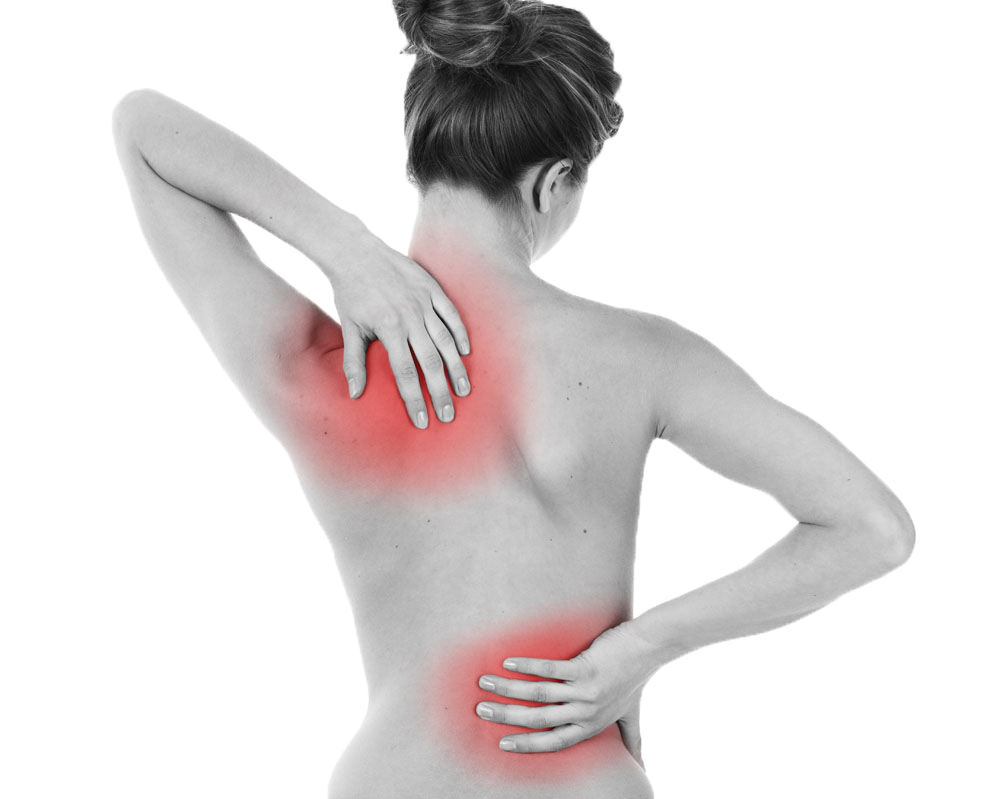 There are a lot of forms in which lower back pain can appear. It is possible to be stabbing, radiating, or spreading type. Each has its cause, and we will deal with it a bit later.
Admittedly, sometimes it is just because of exhaustion, and after resting, it passes. But, more than often, it isn't that simple. Some types of pain appear progressively, meaning as the shift draws closer to its end, it intensifies. Others can appear during specific moves, such as bending over.
Whichever the type is in question, one thing is common. Pain appears in a lumbar section of the spine, in regions L1-L5 vertebra. As we said, they can be different, and some can be felt in muscles, others in the specific spinal region.
So, what causes this pain to appear in the first place?
In general, causes of lower back pain can be divided into groups depending on which tissue it comes from. Therefore, it can be caused by:
Soft tissue such as muscles and tendons, and is often connected with repeated moves during the prolonged period, or because of incorrect posture.
Nerve tissue can be the cause of this pain if there are nerves pressed or damaged by other organs, most often bones. Also, certain inflammations and viral diseases can also trigger an unpleasant feeling.
Binding tissue between each vertebra is called the disk. In cases of sudden and strong moves, the outer wall of the disk can burst under pressure, causing the liquid inside to pour out. This condition irritates the nerves it touches, and thus the pain. Also, the whole disk might slip out of its place, so instead of smooth movement between vertebrae, the friction is made, which causes pain.
Bone tissue is rarely the cause of pain except for tumors and diseases, but in case that a person spends a lot of time standing in place, the bones suffer constant pressure.
What can be done to relieve the pain?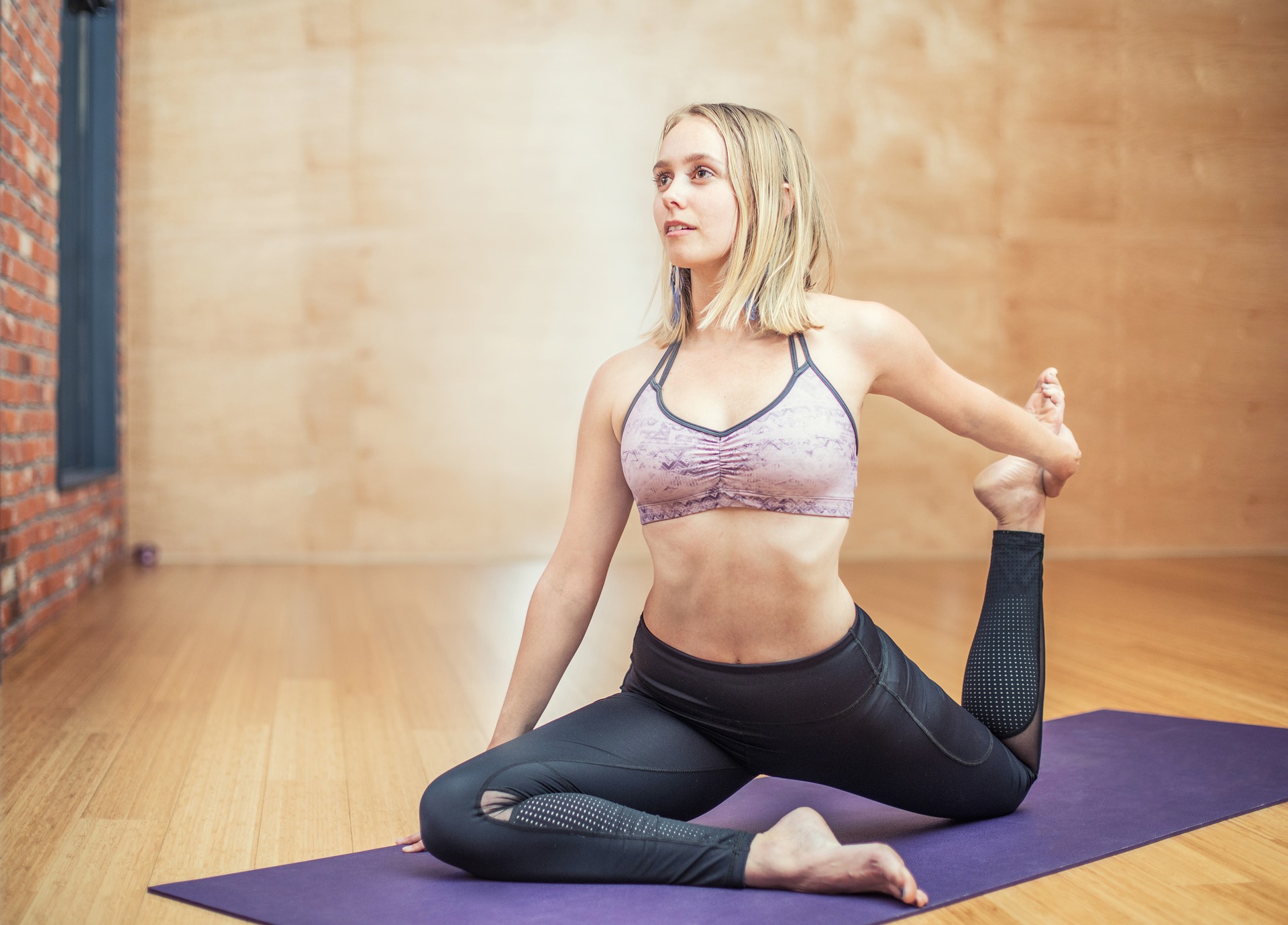 There are several things which can be done to reduce or eliminate pain.
One of the best ways is to take specific measures to avoid it in the first place, or at least reduce the possibility of such appearing. This means that the back should always be held straight since bent spine suffers additional damage.
The constant change of condition is often forgotten, so if you are standing a lot, sit down for a short while when obligations permit it to do so. On the other hand, if you are working at the reception for example, and you are sitting through the whole shift, see to stand up now and then. By doing so, you are also improving blood flow, which increases your health overall.
Although it is nearly impossible in the world of medicine not to make sudden moves since various cases of emergency might require your lightning-fast reaction, see to avoid it if you can.
Bending over will take its toll especially after a decade or two, so if your hospital is equipped with modern beds (and we surely believe that it is), lift the bed of the patient you are attending. After a while, this will become your habit, and you will save yourself from pain in the long run. Just don't forget to lower it, once checking is done.
Exercises can help you a lot in tackling this problem, primarily if you are working on your core muscles such as stomach and back. Yoga is another solution since it emphasizes the movement and adds up to the flexibility.
Proper shoes are the reason we are writing this article in the first place, since it happened more than once that the nurse buys those shoes which are appealing, without taking a good look. Of course, we took into consideration the fashion, so you will be able to choose from several models.
How to pick the best ones?
Surely, there is more to this matter than it might seem. We had a sufficient number of models, but from those which were already good, we had to choose the best. And such thing is possible only after setting rules which will serve as a guideline. Here are those rules and features we thought of as critical.
Fit
The nature of the nursing job is such that every second you can expect to run from one end of the hallway to the other due to an emergency. To be clear, this is NOT the moment you want your shoe to slip off. You can either hurt yourself or lose precious seconds. Therefore, fitting must be perfect.
Any kind of lacing or another system which will enable secure fit and that the shoe won't fall off is more than welcome. Of course, this doesn't mean that you always have to wear sneakers, but we have considered some. Other models are featuring straps or closed approach, avoiding bad things to happen.
Material
During long hours of standing and walking, it is natural that feet produce sweat. Naturally, that is how the body works. Now, it is up to material that this sweat vents as fast as possible, to avoid unpleasant odor later and to prevent potential fungal diseases which may occur in these cases.
Also, the material has to be sturdy enough to provide superb support and that your foot won't move inside a shoe, something closely connected to the previous item on this list. There is a matter of construction, but the bottom line is that the material matters.
Treading
We could mention this connected with the materials, but there is more than it may seem. Namely, treading is perhaps the most critical feature, since it directly affects the distribution of weight and the pressure on heel and arch.
If the tread is made of a cheap or soft material, it will squish and compress rather fast, which will leave you without adequate support. Although this seems trivial, lousy support for feet and heel can cause back pain. Simply put, after a while, it seems as if you are standing on a concrete barefooted, which is a bad thing to happen.
Also, the part of the tread which is in contact with the ground must provide superb friction. As mentioned, no slipping is allowed, together with the overall improvement of the stability of the foot.
Therefore, the best shoes are those which keep its form after long hours of wearing them. We have surely considered this when choosing the winner. Also, do not neglect the fact that there will be liquid on the floor sooner rather than later, and in these cases, the tread mustn't fail you.
The weight
It is known that the weight of the body makes less damage on feet than the weight of the shoes. Therefore, heavy shoes can seriously harm your health and cause pain. This happens primarily because there is more force required to move feet around. Multiply that by the number of hours you spend standing, and you will get the picture.
Because of that, the shoe must be as light as possible. Your feet won't get tired as fast, saving strength for better spinal support, which reduces chances of pain to appear.
The price
It is natural that people are looking for an opportunity to save some money whenever it is possible. However, this is not the case for such doing. Our preference is to keep things simple and clear.
For example, a manufacturer makes fantastic shoes, but their price is enormously high. What will you do? If there is no better solution, bite the bullet and splash the cash. Luckily, the situation nowadays is such that there will always be competition to make things better.
Instead of looking at the price, see how well-made the product is, and according to that, make a choice. This price-quality ratio is the only thing which won't fail you to make the best possible decision.
Of course, if it occurs that you find something excellent at a lower price, feel free to use this to save some money. But don't spend too much time browsing the Internet, this article is sufficient.
Is there something else to mention?
There are several other factors which can influence the decision whether to buy specific shoes or not. Those are more or less important and often depend on your preference. Still, it is worth mentioning at least one.
For example, design and colors are a personal matter. Someone will prefer standard white color, while others would want something different. We have approached this matter with caution, and we've just noted the design of each shoe, but we considered it as neither pro nor con for each model.
Nursing shoes
So, this is the fun part. Here, we will list those the best of the best nursing shoes which can help you to prevent or reduce back pain. Note that this is just our opinion, and while something was more or less good for us, it is still an individual matter.
Anywear Women's Zone Health Care and Food Service Shoe – great for dentist nurses
As we said, shoes must hug the foot firmly, and to provide great support along the way. These are slightly different.
Anywear made their shoes of artificial materials such as EVA foam and rubber. Since those can make the foot sweat, they have taken the slightly different approach by leaving the heel open, with a strap which holds the foot in place. This increased the ventilation, but in return weakened the construction of the shoe.
Because of that, they feel a bit flimsy, especially when the strap is not being used. This can be considered as potential weak spot, especially during quick movement such as running or taking sharp turns. Therefore, we find that it is best used by nurses who don't have these situations much, such as dentist ones.
Treading, on the other hand, is made with care, so tiles or other slippery surfaces won't be a problem. Surely, the rubber is the main reason for this, but also nice padding and filling which reduces the pressure on feet adds up.
As for the weight, since part of the shoe is removed, they are light, and aren't felt like a burden. Also, the structure of the foam is such that the weight is reduced. You won't feel them after a long shift.
When it comes to price, it is relatively affordable, and if you wish, you can buy several pairs, just to keep things interesting, since there are several designs available. From plain white to pink, the choice is yours.
Pros:
Lightweight
Open heel
Good support
Affordable
Nicely made treading
Nice choice of colors and designs
Cons:
Somewhat flimsy
Sweating of foot is possible
Score: 93/100
Nurse Mates Womens – Harmony – traditional approach
Sometimes, it is best to return to basics. This is what Nurse Mates had in mind when making this shoe.
The fit of this shoe is perfect since it is entirely closed, it hugs the foot as it should, so no slipping or unwanted movement noticed, and the stretching part which keeps the upper one seems strong enough to endure several years of service.
When it comes to material, this is one standard shoe. On top, we have full and closed leather with mesh padding underneath, and EVA foam made tread. Since leather is one of the best materials which provides proper ventilation, the manufacturer did an excellent job to push things even further, so the mesh is an excellent addition.
Tread is excellent since EVA foam is soft, but after an extended period of pressure, it tends to get compacted. Therefore, if we had to point out one weakness, it should be this. However, you can buy two pairs and switch, so that the foam gets time to recuperate. Rubber sole gives excellent friction, so no slipping neither.
Since the leather is used to make these shoes, they tend to get just a little bit heavy. Still, this is not such a drastic thing, and you won't be able to tell the difference. Undoubtedly, there was no severe impact on the quality because of this.
The price is reasonable, if not even cheap. The tread is made of artificial material, but still, the rest is leather, but on the other hand, there are only two colors to choose from. Therefore, if you don't mind black or white, this might be good for you.
Pros:
Made of leather
Mesh underneath provides air circulation
Great fit
Keeps the foot in place
Cons:
The sole includes EVA foam which might get compact after long usage
Only two colors available
Score: 95/100
Brooks Women's Addiction – not just for walking
We all had at least one pair of "those sneakers." That one which endured ages of service and remained usable afterward. This is one such.
Brooks is a company which doesn't need an introduction. They are present for some time, and they know which materials are good. Therefore, they have used leather to make these shoes, and rubber/foam combo to give the best stability for the foot.
Speaking of stability, we liked the lacing on this model. Although it is an average one, which is on each pair of sneakers, it fits well and keeps the foot stable. Because of it, you can decide how tight you want it to be. Hugging of the foot is therefore incredible.
The tread is what delighted us the most. It is thick, but not that much to be unstable. The heel is extremely well cushioned so that it will ease the pain after long hours of standing. Of course, rubber tread and nicely distributed pattern enable you to run if needed, while maintaining grip and control at the same time.
The price, however, is somewhat tall. Only, the shoes are a bit heavy, so you might feel slight discomfort if you wore clogs or similar earlier, and because of that, we have expected them to be a bit more affordable.
Pros:
Leather and rubber are used
Lacing is featured
Great heel support
Good air flow
Cons:
Score: 98/100
Dansko Professional Clog – the king
We knew that at least one model from Dansko would be on this list. It is an absolute ruler of this area, but is it deserved the title?
Straight off the bat, if you have never worn these before, you will need an adjustment period. These clogs are featuring a bit more space in toes area, which is good for resting, but in return takes away some of the fitting. Simply, there is some room while wearing these.
As for material, there is no compromise when it comes to Dansko. Full, quality leather and rubber are providing the ultimate results. Because of that, they look and feel reliable and well-made. Rubber treading is a great plus since it won't get compact after a while.
Speaking of tread, it is a bit high, so again, if you are not used to this kind of shoes, give yourself time to adjust. Also, since it sports rounded tread, which does reduce stress it also reduces the contact with the ground, cutting down the friction and control. Therefore, nurses working in the ER, be careful.
Although these are without a doubt quality-made, their weight is apparent. Without EVA foam, while sporting full rubber which is heavy, they are too as well.
Regarding price, the thing is clear; it is high, no doubt. But, you are getting one top-notch quality shoe, which will last for years to come. Plus, there is a broad selection of designs, so feel free to browse.
Pros:
Unmatched quality of used materials
Full rubber treading
No EVA foam
Good breathability
Several designs available
Cons:
A bit heavy
If you are not used to them, running is impossible
Fitting is a bit flimsy
Score: 96/100
K-SWISS Women's Tubes 100 Dustem – those made for jogging
When you think about it, it doesn't seem crazy. In the end, sneakers made for jogging should be good for nurses to wear them, wouldn't they?
K-SWISS made one fine-looking shoe. Made of mesh, foam, and rubber, this model has one thing in mind – breathability. Since top layer is a simple mesh made of porous material, there are fewer chances that your feet will get sweaty. Also, mesh made them better fitting, since this material adjusts to foot better than leather.
Again, lacing is present on this model, which distributes the tension well, and since you can adjust it, there is also a possibility to tighten it up, if you notice extra movement. Admittedly, all of those alongside great tread gives up to amazing traction and control.
On the other hand, movement inside the shoe is possible, especially during turns or slides. This is because of less rigid material. The weight of these shoes is almost trivial. With the primary purpose to be used for jogging, they turned out to be good in supporting the heel and the foot at the lower section.
As for the price, it may seem just a tad higher, but concerning the modern design of the tread which amortizes the shock made during walking, and somewhat appealing colors, it is not that bad. In fact, those who prefer modern design will love them.
Pros:
Mesh fabric gives great air flow
Lightweight
Comfortable
Good heel support
Cons:
Because of mesh, some movement is possible
Somewhat prone to damage
Score: 95/100
Conclusion
So, the time has come to pronounce the winner. According to our judgment, Brooks Women's Addiction had beaten its competition fair and square. With great quality and amazing heel support and cushioning, it is far the best solution available on the market.
So, these are our best nursing shoes for low back pain, and they can either help you to prevent this condition to appear or to help you eliminate. Either way, we hope that this article helps you.