Many people that work in a medical field don't like to wear scrubs. Especially women.
Even though it is a specific environment, unlike men, women that work in a medical setting still want to feel comfortable, stylish and professional at the same time. More often than not, they feel quite the opposite.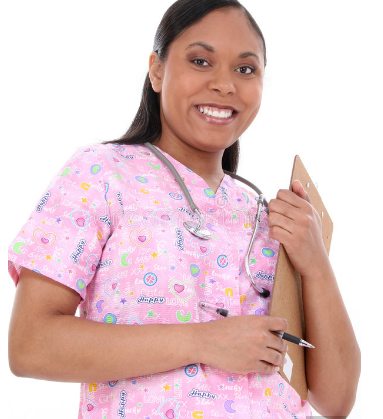 Many people forget that fashion and style became present in almost every profession, including medicine. Nowadays, it's way easier to find a set of scrubs that perfectly suits you, and I am going to help you find yours!
Here's a quick guide that will help you pick the best scrubs for women, and show you some of my favorite models, currently available on the market.
So, let's get started!
What Are Medical Scrubs And Why Are They So Important?
When people think about medical personnel, the first thing that probably comes to their minds is scrubs. Initially, only surgeons and their support personnel used to wear them. The first scrubs were white, to match the sterile, all-white operating rooms. Since operating rooms are known as ''scrubbed'' environment, these uniforms became known as scrubs.
Here's the real issue, though:
Medical workers usually don't put a lot of effort into finding a suitable set of scrubs. In the past, scrubs were just a pair of a simple T-shirt and pants made of thicker, more resistant material. They're going to get dirty anyway, so why bother, right?
I don't think so.
The first and pretty obvious advantage of scrubs is that patients can quickly identify nurses and other medical workers in a hospital. In emergency situations, the last thing you should be doing is wasting time looking for a doctor or a nurse.
Being a nurse or any other medical worker is not a clean job. You often get in contact with different types of body fluids. Unfortunately, it is impossible to know when it is going to happen.
If you wear your clothes, in just a matter of seconds it can be ruined. Scrubs will prevent that. Moreover, they are usually made of thicker, more absorbent material, so even if you wear your clothes underneath the uniform, it's not going to get dirty.
Scrubs are also more practical and functional than your clothes. It is quick and easy to get in and out of them. They usually have a couple of spacious and accessible pockets that can be used for carrying medical instruments and personal belongings.
Scrubs are usually made of softer and stretchable material, which is more comfortable than any of your everyday clothes.
They are also cheap. Even if you damage the scrubs during your work or because of the more often and harsh cleaning process, you can swap them for a new set without too much cost for you or your healthcare facility.
Things To Consider When Choosing The Best Scrubs For Women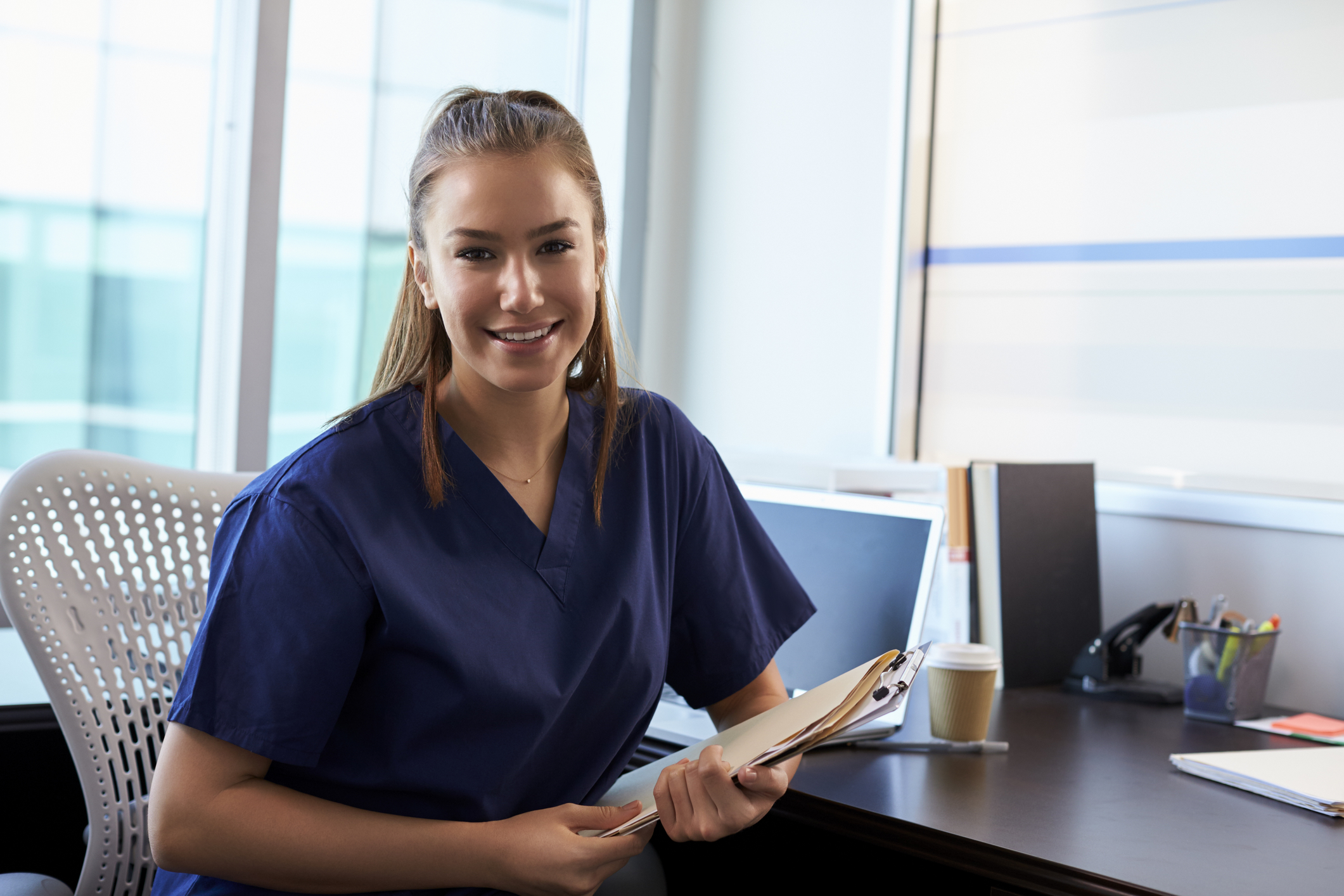 Many people think that there are not so many options when buying a set of scrubs. That is the reason why they buy the first scrubs that they come across.
They are just a simple pair of t-shirt and pants, right?
They are not.
There are many things to consider when buying scrubs, especially in this day and age when they are used by most medical workers.
They don't have to be an uncomfortable uniform that you're obliged to wear – just follow these few simple guides, and I'm sure you're going to change your mind.
1. Materials And Quality
Being a medical worker is not an easy job. During your work, you're always active. There are so many tasks that need to be done in just one day. Medical workers take care of patients and their families. They also participate in organizational and other activities at their department. Because of all that hard work, you need to wear scrubs that are made of a material that is comfortable, breathable and not so rigid.
The majority of scrubs are made of cotton and polyester blend.  This combination is affordable and effortless to maintain. They are easy to wash, dry and are more resistant to wrinkles. Polyester gives an ability to stretch, which makes nursing activities much more manageable.
The scrubs made of 100% cotton are also a common occurrence. Even though they are usually soft, they are less durable and harder to maintain in comparison to other materials.
Other fabrics and blends are used too. Most of them are a combination of natural and synthetic materials.
It is essential that scrubs are made to be sturdy enough to endure many wearings, resist different body fluids, and stand up to multiple washing. Quality primarily comes from a type of material used to make the scrubs. Lower quality materials tend to shrink and change colors.
You should also check the condition of stitches – you don't want to tear them while doing physically intensive tasks. In my opinion, I would rather have one high-quality pair, as opposed to five bad ones.
2. Color
Initially, scrubs were only made in white.  After acknowledging the fact that white causes eye strain to surgeons, all hospitals switched to green or blue uniforms. But, they've gone beyond their original purpose, so now there are various colors you can choose from – if your health institution doesn't have a specific dress code, that is.
Scrubs are usually made in one color, but if you want to be more fashionable, there are also ones that are patterned or have a print.
Having that option is helpful for medical personnel that works at children's health care. The stay at the hospital will be less stressful for children when they see a nurse who has one of their favorite cartoon characters on a t-shirt, right?
Since being a medical worker means getting contaminants, dirt and different body fluids on your uniform very often, I recommend getting scrubs in darker colors. However, I do not advise choosing extremely dark shades; you won't identify contaminants easy, which means there is a higher risk for spreading infections.
3. Fit
Many people think that scrubs should be loose-fitting and baggy. As a result, medical workers tend to buy uniforms that don't fit. It is probably one of the reasons why they don't like to wear them.
Wearing a set of scrubs that are too baggy won't make you comfortable. They will even make you less functional. You will probably catch yourself pulling your pants or top non-stop. Moreover, it is inappropriate for a nurse to show her cleavage that every patient can see whenever she leans forward.
However, they also shouldn't be too tight. Your tight scrubs should not limit your range of movement. At the same time, you don't want them so tight that you will split your pants when you bend or be more active.
Choose the scrubs that are not too loose, but not too tight.  And one more thing – try them on before you wear them to your work. Sometimes they can shrink after the first wash, leaving you with a tight and uncomfortable set of scrubs.
Top 5 Medical Scrubs For Women: Reviews
1. Bordova Quality Scrub Sets: Slim Fit Medical Uniforms For Women and Men – The Classic, Unisex Fit
The first product is probably the most common type of scrubs. It is a classic, unisex scrub set, made of 65% polyester and 35% cotton.
The set comes in 6 different colors. I don't recommend white color because it can get dirty pretty quickly – your shiny new white uniform will probably last less than a day at your workplace.
Both pieces have a classic unisex fit. The T-shirt is short-sleeved with a V-neck. This fit will make you feel comfortable, and your skin will breathe during all those rush hours at the hospital.
The pants also include a drawstring, so you can adjust them on your waist and get the best fit for you. That is important because even if you get your size, this comfortable fit can make you feel like the set is too big for you and that it does not fit right.
The whole set has ten pockets. That is more than any other products I've tried. And you know what they say – pockets are medical workers' best friend.
There are three pockets on the top, while the rest are in the pants. The pockets are quite spacious and nicely sewed, so you don't have to worry about losing your gear. However, having too many pockets raises the risk of spreading the germs.
Be careful when you're choosing the size – the size chart is not entirely accurate. I recommend getting a larger size, just to be on the safe side.
Pros:
Various colors

Made from high-quality fabric

Doesn't shrink and change color after multiple washes

Lots of pockets

Comfort fit
Cons:
Size chart is not accurate – buy one size larger than usual

Wallet pocket doesn't have a button or a zipper

Too many pockets raise the risk of transmitting germs
2. Dagacci Medical Uniform Women's Scrubs Set Stretch Ultra Soft Contrast pocket – When You Want To Look Stylish, And Professional
This product is definitely for the ones that want to be stylish on their job, but still look professional.
The Dagacci's scrubs set is made of an unusual combination of fabrics – rayon and polyester. The former is made from regenerated cellulose fiber and can imitate the feel and texture of cotton and other natural fibers.
And it does – the feel and texture are very similar to uniforms that are made of cotton and polyester; maybe even softer.
The top part has a fitted back with curves and a waistband, which will give you a skinny look. These details along with a discreet V-neck will show your feminine side, without looking unprofessional. There are two pockets on the sides, which are quite deep and nicely sewed.
Even though the top gives you a nice skinny look, the pants are a straight cut. The straight cut is an excellent choice if you're looking for something comfortable, especially during long shifts. There are two pockets on the waist and three cargo pockets. These cargo pockets are so large that you can fit a stethoscope and other medical equipment in them.
Unfortunately, the top is slightly bigger than the pants. Moreover, the top part's slim fit makes taking on and off a little harder.
Pros:
Soft and stretchy material that is comfortable and breathable

The top with fitted back and waistband gives you a more feminine look

Cargo pockets are deep and can easily fit bigger equipment, like a stethoscope
Cons:
Slim fit top makes taking on and off harder

Top part is bigger than the pants

Pants shrink a little after wash
3. Infinity by Cherokee Women's Round Neck Top 2624A & Drawstring Pant 1123A Scrub Set – A Bit On The Pricier Side
This scrub set is another product that shows that you don't have to choose between style and functionality.
The top's princess seams will give you a beautiful, curvy look. You will look even more feminine than in the Dagacci's top. Moreover, this top also has side vents, so it will not compromise your movement. Two patch pockets go all the way down to the edge of the shirt.
The pants of this scrub set are straight cut, which is more comfortable than skinnier fits. They even have a bungee loop, but I'm not sure about their usefulness. If your pants are a little longer, the bungee loops will solve the problem. However, they can make the bottom of your pants more baggy in comparison to the upper parts.
This product is entirely made of synthetic materials – 95 % polyester and 5 % spandex to be exact. Synthetic materials may cause skin irritation or discomfort on the skin, though.
If you are one of those people that have delicate skin, you should consider buying another product. They are also less breathable than scrubs made of natural fabrics or combination of both natural and synthetic materials.
However, being made of synthetic materials has many advantages. They are easy to wash, quicker to dry, more durable and wrinkle resistant. With this set of scrub, you will spend less time to prepare for your work day.
Pros:
Durable and stretchy material

Easy to maintain (easy to wash, quicker to dry, wrinkle resistant)

The top with side vents gives you curvy and skinny look without limitation of your movement

The pants have cargo pockets with a zipper, which will keep your belongings safer

The pants are straight cut and comfortable
Cons:
Because it is only made of synthetic materials, it is less breathable

Synthetic materials can cause skin irritation and discomfort on your skin

People with more sensitive skin should consider buying another product

Bungee loops have questionable usefulness
4. MedPro Women's Medical Scrub Set With Printed Wrap Top and Cargo Pants – Show Everyone You Have A Fun Side
The thing that sets the MedPro Women's Medical Scrubs apart from the bunch is the numerous colorful prints and designs. The bottoms are available in several different colors, which is pretty much a standard for scrubs nowadays. However, here's what makes them stand out: a wide range of fun prints to choose from, including floral prints, cartoon figures, animal prints, as well as paisley and antique prints.
So, if you're looking to add some color to your uniform, these should be one of your top choices. I can't think of a better way of showing you have a fun side, while still maintaining a reasonably professional look.
And if you predominantly work with children, a pair of MedPro's scrubs is pretty much a must-have – your youngest patients will simply adore the cute prints, which will hopefully make the entire hospital visit a bit less stressful for them.
However, there's an issue with these scrubs that I need to point out:
It seems like the manufacturer decided to trade durability for variety; they won't be able to withstand heavy use. If you're looking for a pair of scrubs that are meant to last, keep looking.
Pros:
The top is available in various lovely prints

Both top and bottom feature big pockets (two on top, and four on the bottom)

They won't shrink when you wash them

The scrubs are extremely affordable
Cons:
The fit isn't flattering

They feel more like unisex than women's scrubs

The bottom doesn't fit as well as the top, and it's not true to the listed size

They probably won't last very long with heavy use
5. Dagacci Scrubs Medical Uniform Women and Man Scrubs Set Medical Scrubs Top and Pants – Practical, But Not Very Stylish
My fifths and final pick is another scrubs set from Dagacci. However, this time the model has a bit more unisex vibe to it, especially the top of the scrubs; you'll see what I'm talking about in a moment.
The classic unisex V-neck top and straight leg pants won't bring out your feminine side, so if that's what you're after, the other Dagacci model I reviewed may be a better choice.
And while the design isn't stylish, it's more than useful. The scrubs have a total of eight pockets – three on the top, and five on the bottom, which means you'll have plenty of storage space for everything you might need throughout your shift. The chest pocket has a particularly nice touch – a reinforced pen slot.
One thing I didn't like about this scrubs set is the material. The manufacturer used a not-so-soft polyester cotton blend, which ultimately takes away from how comfortable the scrubs feel. Another issue that stems from the fabrics used to make these scrubs is the stiffness; I thought I would go away once I wash them, but it doesn't.
Pros:
There are plenty of pockets (three on the top, five on the bottom)

The chest pocket has a reinforced pen slot

The seams look very durable, which gives the whole set a high-quality feel

They are relatively affordable and offer an excellent value for the price
Cons:
The top has a very boxy fit and doesn't follow the chart size

The polyester cotton blend used to make these scrubs isn't very soft or comfortable

The scrubs feel a bit stiff even after you wash them
Conclusion
As you can see, there are plenty of options available if you're looking for the best scrubs for women – my top five choices are pretty much just the tip of the iceberg. So, if you don't feel like you've found the right scrubs here, don't worry – follow the guidelines I gave you, and you should be able to pick the perfect scrubs in no time.
But before you go, take another look at the Dagacci Medical Uniform Women's Scrubs Set Stretch Ultra Soft Contrast pocket. As far as scrubs for women go, I feel like these take the cake; they're durable, stylish, the fit is excellent, and on top of all that, they're still relatively affordable.
Ladies, which scrubs do you usually wear? Leave a comment below.