When you're in the nursing business, you'll end up being on your feet for the majority of each day. To perform your work properly, you'll need to have a good pair of shoes that will keep you comfortable and safe.
Such shoes can be difficult to find even if you have normal feet, but if you have any sort of foot problem or deformity, such as flat feet which you are confused with wide feet sometimes, finding the right pair is even harder.
Today, we'll try to help you with that by listing some of the best shoes for nurses with flat feet on the market right now.
What are Flat Feet?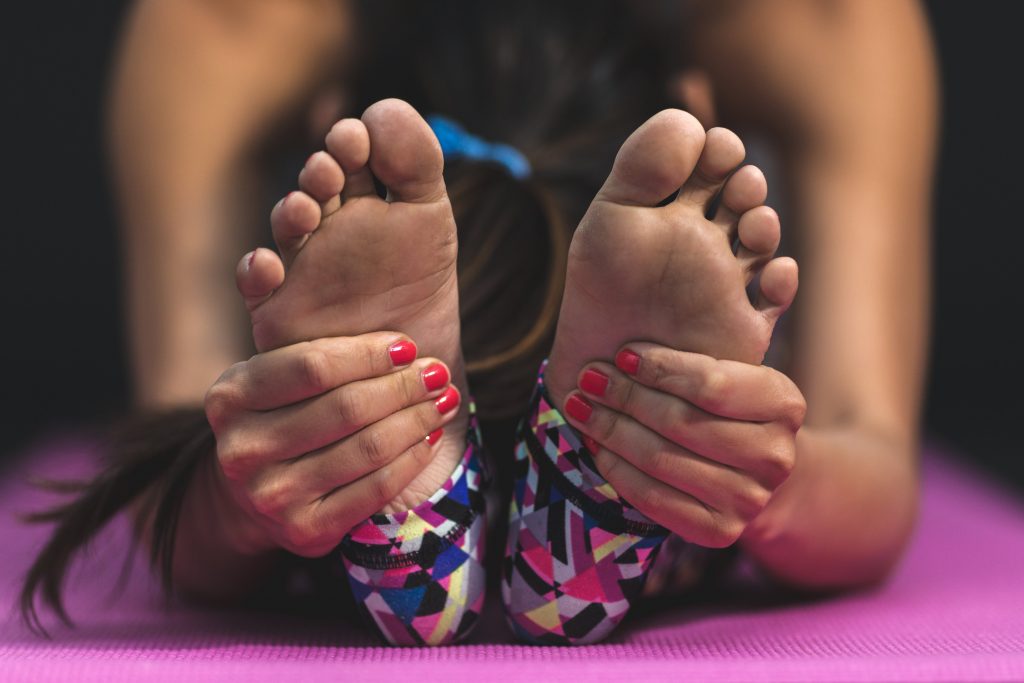 Most people have heard of flat feet and think they know what the condition entails, but that's usually not the case. There's a lot of confusion about what flat feet exactly are – some think that it's an incredibly debilitating condition while others consider it to be no more dangerous than a crooked nose. Both of those opinions are wrong, and there are a lot of people out there who have flat feet but don't even know it. So, we'll try to clear some of that up.
"Flat feet" is just a colloquial term for the condition known as "fallen arches" or "pes planus" in medical circles. It's a foot deformity that's most easily recognized by the footprint of the person – you can perform this test at home by wetting your feet and stepping on something.
The more the inner part of the sole shows, the flatter the foot is. In extremely bad cases, the inner part of the sole might even be bulging outwards. Of course, you should seek the diagnosis of a medical professional for details on how bad your flat-footedness is.
Flat-footedness results from the collapse of the arches of the foot, formed by the tarsal and metatarsal bones. Since there is a functional relationship between the arch of the foot and the entire leg and hip, flat-footedness may cause problems with all the major leg joints due to the skewed weight and force distribution.
One of the common misconceptions about this condition is that it's a result of walking barefoot too much or wearing bad shoes. This is not the case – walking barefoot is even one of the treatment for flat feet – and flat-footedness can result from a wide variety of causes.
For example, it can be genetic – the arch may simply never develop during childhood. Other causes may include injury, illness, prolonged stress to the feet (from extremely bad shoes, for example) or even aging, obesity and pregnancy.
Another common misconception is that children with flat feet need to be treated, lest the condition becomes permanent. In fact, flat feet in children usually naturally develop into normal, arched feet in adults over time. There has been no evidence that treatment of flat feet in children using orthotics helped in any way. You should take your child to get checked out if they have flat feet, though, but don't treat it as the end of the world.
However, flat feet can be treated in adults and even children with proper exercise, orthotics and, yes, proper footwear. Surgery can also be applied in some extreme cases, but it is a last resort.
So, let's see how to get the best shoes for flat-footed nurses that you can get.
What to Consider when Shopping for Nursing Shoes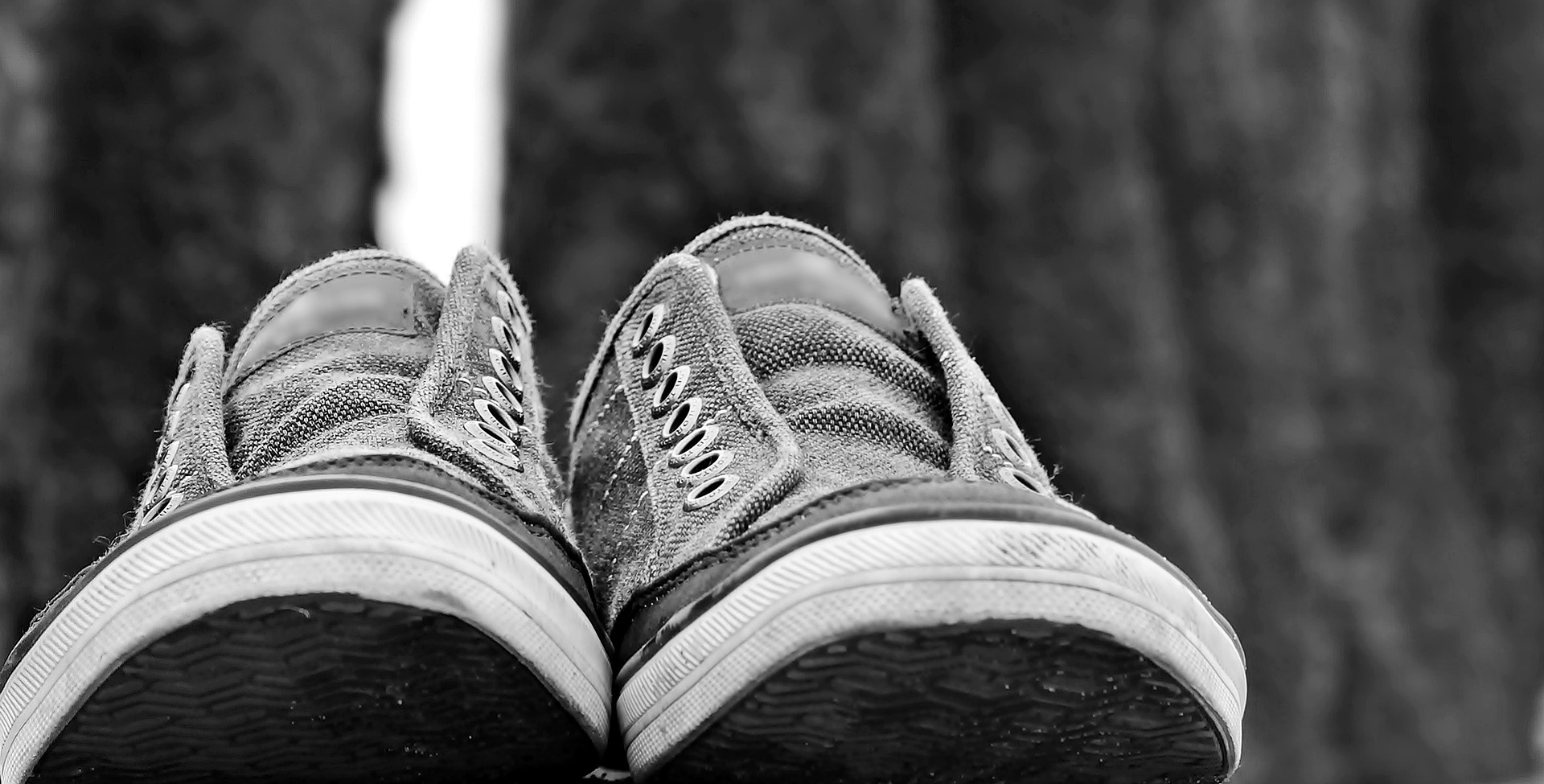 Picking the right shoes for staying on your feet for 8 to 16 hours is something you need to know as a nurse. However, when you're flat-footed, picking the right shoes becomes a bit different than usual. Here's what you need to prioritize in that case.
Comfort
This is the one thing that's most important when picking any type of work shoes. If they're not comfortable in most situations, you should stop using them and get a different pair – no questions about it. You don't want to damage your feet or the quality of your work, now do you?
However, what constitutes comfortable shoes is a bit different when you have flat feet, those some aspects remain the same.
For example, you should find the shoes of a proper size – do not buy shoes that are tight with the thought of 'breaking them in' or something like that. That is bound to hurt your feet.
Proper arch support is also a necessity. Since flat feet tend to lean or roll inwards, you should mitigate this with shoes that have straight insteps which will provide you with more stability and better footing.
You should also get shoes of a good shape – wide shoes are good, and a wide toe box is almost a must. You should be able to wiggle your toes freely when wearing the shoes. The heel portion should also have enough space.
The insoles of the shoe should also be soft and supportive enough. The entire shoe should have proper ventilation so as not to make your feet sweat too much and so on.
That's a quick idea of what to look at.
Support and Stability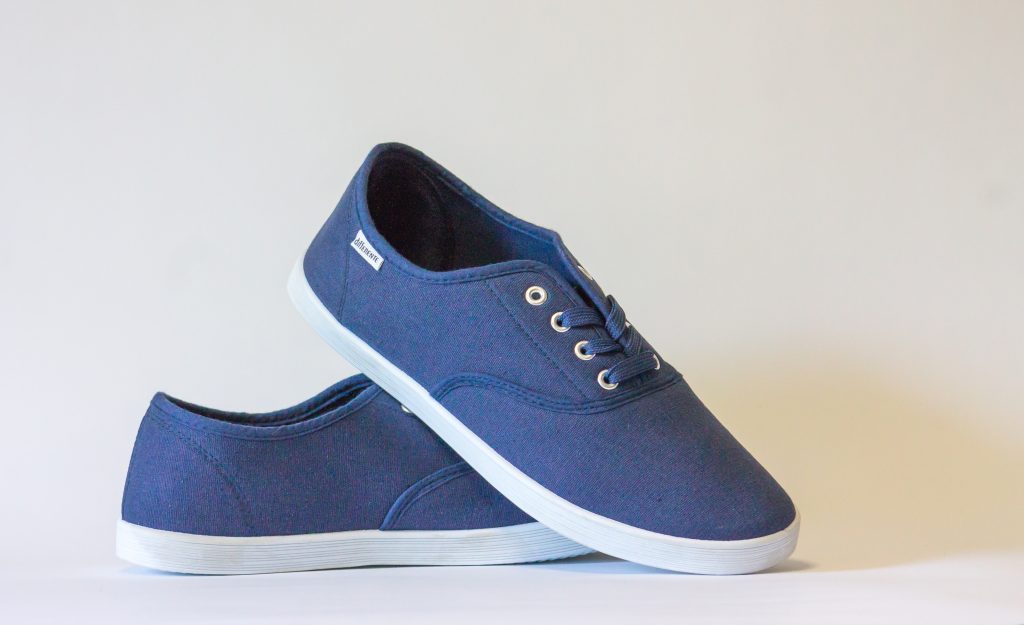 As we mentioned in the previous section, proper support is necessary for a shoe to be comfortable for someone who has flat feet, since that will provide you with the stability you need and it will relieve your symptoms. But what do shoes need in order to be the most stable shoes for nurses with flat feet?
Well, for starters, they should have proper arch support. This means the shoes should exhibit a few important characteristics. Firstly, they should be stable and firm in the middle and have a curved shape that stops the foot from rolling inwards, propping the arch of your foot upwards. They should also have tough heels that can provide good shock absorption. Good insoles which are soft but firm and supportive enough, while also having the proper shape should be another feature.
Shoes that have all these features should provide you with enough stability and support. You could also look for shoes with "motion control" or "extra support" in their description – just make sure they're designed for supporting a low arch, since getting shoes for supporting high arcs is the opposite of what you want.
Safety
Since your shoes will be under a lot of stress and you will be running around corridors and rooms with tiled floors that have a high chance of being wet with some fluids, you want some shoes that will keep you safe. Luckily, shoes with synthetic or rubber soles should be able to provide what you need and any shoe that's labeled as "slip free" will do the job as well.
You should also try to get shoes which envelop your entire foot, instead of clogs, sandals or similar shoes that leave your heel exposed. Since there's a high chance of toxic fluids or sharp objects falling onto your feet in a hospital or a similar environment, you should get the most protective nurse shoes on the market.
Durability
The last, but not the least important thing on the list is durability. It's a given that your shoes should be durable enough if you intend to use them for work, but that's not only because you want to get your money's worth and not have to buy a new pair in three months.
Shoddy construction and flimsy materials can negatively impact all the other aspects of your shoes. Yes, your shoe might have the perfect arch support when you buy it, but if it's not durable enough it will be no better than any other shoe in a matter of weeks or even days. Yes, it might be comfortable now but after a bit of wear and tear you might start to feel like you're walking around barefoot.
Getting the most durable pair of nurse shoes is a must because all of the other aspects being great might mean next to nothing if the shoe wears out too quickly. Work shoes should be able to take a lot of stress without wearing out, and that will take the stress off your feet. So don't compromise and get a super-cheap pair – go for quality.
Top 5 Best Nursing Shoes for Flat Feet
With the tips, we provided you should be able to pick the right shoes for you. However, some of you might still need a few more pointers to make their shopping easier – and we're here to provide just that. Now, without further ado, we'll go into our opinions on what we consider to be the five best shoes for nurses with flat feet.
Nurse Mates Women's Dove
Here we have the cheapest pair of women's nursing shoes with a sleek and simple design. They're easy to put on or take off due to their lace-free nature, and they're incredibly lightweight, so you will barely feel them.
Another great feature is the incredible support they provide. The shape of the sole, combined with a good insole provide great arch support, while the inbuilt steel shanks provide supreme lateral support for walking and even a bit of running if that's necessary. In the nursing job, it often is.
In addition to that, they are also slip-free, and you won't have to worry about falling on your face while you're wearing them.
Unfortunately, they do have a couple of prominent issues, the worst of which is the durability. They're quite flimsy, and some customers have reported that the soles start to come off after only a few months of use. Another huge issue is the fact that their design is incredibly narrow, so people with wider feet or bad cases of flat feet will not find them comfortable.
Due to all that, they do seem a bit overpriced even though they aren't that expensive. Getting them if you're on a budget is good, they are the best pick in that case, but otherwise, you should look for something better.
Pros:
Quite lightweight and easy to put on and take off in a hurry
The soles of these shoes are made of rubber and resistant to slipping
One of the best parts of these shoes is the great arch support
Cons:
Sadly, these shoes are a bit on the narrow side which is a problem if you have flat feet
These shoes are quite flimsy overall, and they will wear out quite quickly
Despite the low price, they are still overpriced for what they offer.
Dansko Women's Professional Tooled Clog
Here we have a good pair of leather shoes made to be as supportive as possible, and they do a good job at that. The arch support they provide is amazing, and they are one of the best nursing shoes for dealing with flat feet or even metatarsalgia and similar conditions.
They're also incredibly durable shoes that will stay in one piece even after years of constant punishment, which is something most shoes can't boast about. The sole is especially great and provides good support and stability.
The insoles are also quite good, and it is made to absorb moisture so you will have minimal problems with perspiration while wearing these shoes.
Still, wearing these shoes might put a heavy burden on your feet and running in them is not recommended. They are quite heavy and stiff, more so than most shoes, which might prove to be a huge problem for some people.
Due to this, you need to get a perfect fit as well – otherwise, it might be difficult to wear them without hurting your feet. You can't hope to "break them in" like you would with other shoes – they are simply too stiff for that.
These are still good, but if you get a bad fit, they will hurt you more than they will help.
Pros:
These shoes offer amazing arch support
The durability of these shoes is great, especially when it comes to the sole
You won't have trouble with perspiration due to the moisture-absorbing foam
Cons:
Sadly, these shoes are quite heavy, and you might have some trouble wearing them
They are quite stiff, and they might not be comfortable for those used to softer shoes
Unless they fit you perfectly, it's difficult to wear them, and they might hurt you.
Skechers Sport Women's Premium-Premix
The main benefit of these sneakers is the fact that they're easy to slip on and they can be quite comfortable because they're soft and have great ventilation. In these shoes, you won't be sweating.
They also provide decent support due to a strong and durable rubber sole. The supportive air cushion in the heel also works wonders for your feet. It's a feeling distinctly different from those that you can get from other similar shoes. It's not "like walking on air," but it's still quite good and fluffy.
Sadly, that's where most of the benefits end and some of the negatives start. You see, these shoes have quite a unique problem that we've rarely encountered anywhere else. They're quite restrictive and rigid, but that's just the start of it – the top is extremely tight. This leads to problems with circulation since the shoe digs into your ankle area too much.
This can cause severe problems when you're moving around a lot. Of course, it won't affect everyone, but it can still be quite a huge hindrance. In addition to that, the toe box is small, and your toes might be squished, which is not good for someone with flat feet.
Pros:
These sneakers are quite light, and they're easy to put on or slip off
Quite comfortable and soft and they have great ventilation
The rubber sole is quite durable and supportive
Cons:
They're quite tight at the top and might cut off your circulation
Flexibility is an issue, and these shoes are quite rigid
The toe box is quite small, and your toes might end up being pinched.
Timberland PRO Women's Renova Pewter Clog
This is a pair of shoes with amazing support and stability, probably one of the best products on the market in that regard. This is due to a rocker design that is perfect for the arch support of people with flat feet, metatarsalgia, or those with any other condition that causes a lowered arch.
In addition to that, the shoes also feature plenty of space for your feet to move around, so people with wide feet won't have an issue wearing them. The wide toe box offers plenty of space for your toes to wiggle around. The sole also has incredibly shock absorption qualities, and your feet will stay safe in that regard. You're also not going to slip in these since they are slip resistant.
However, there is a price you have to pay for that – the weight and stiffness of these shoes. Breaking them in is not quite an option due to how rigid they are. If you're used to lighter and softer shoes, these might be a problem. They will also be difficult to wear if you don't find the perfect fit for you.
Another prominent issue is that these shoes aren't as durable as they appear – if you abuse them too much, they will wear out quickly. Still, they are quite good while they last.
Pros:
These shoes have exceptional shock absorption qualities
The arch support these shoes provide is great with a rocker design that is perfect for flat feet and metatarsalgia
You won't have to worry about slipping in these shoes – they are quite resistant to it
Cons:
Quite stiff and difficult to 'break in' – not good if you're used to softer shoes
Their weight is quite high, and that might be a problem for some
Not as durable as you might think at first glance.
Skechers Sport Women's Loving Life
This is a great pair of affordable shoes that are great for almost any foot type – they can easily stretch to fit almost anyone and remain comfortable. They're made out of fabric that is quite breathable so your feet won't sweat too much at work, and when they swell, these shoes will be the most comfortable nurse shoes you can get.
However, you might have to replace the insoles when you get these shoes. They are quite bulky, and plenty of customers have complaints about them. Luckily, these shoes are made by a well-known brand, and good replacements are easy to come by.
Besides that, the rubber sole of these shoes is especially great, and it provides adequate support. Sadly, besides that, these shoes aren't as supportive as you might expect. They'll be good for milder cases of flat feet, but for severe cases, they just won't do.
Another issue is that these shoes can be a bit narrow, even though they stretch. Think twice if you have wide feet.
Pros:
These are extremely comfortable shoes that can fit almost any foot shape
Made out of breathable fabric that will keep your feet cool and dry
The rubber sole is decently durable and supportive
Cons:
The arch support they provide is not the greatest, not good for a bad case of flat feet
The insoles quite bulky and bad, though they can easily be replaced
If you have wide feet, these might feel a bit tight despite the fact that they stretch.
Conclusion
So, those are the best shoes for nurses with flat feet – in my opinion, at least. If you don't exactly agree, that's perfectly fine. What fits one person perfectly might be terrible for another, and that's understandable. If you have any suggestions or thoughts on the article, feel free to share them with me and others in the comment section below.
In any case, we hope we managed to help you at least a little bit with this article and that you enjoyed reading. We hope you have a good day at work and we'll see you next time with another helpful article!