A nurse's job is anything but easy. As a matter of fact, it is probably one of the most stressful jobs out there, mentally and physically. One of the major issues in this line of work is the amount of time one has to spend on their feet.
Compression socks were invented to prevent and combat all sorts of problems that standing for too long can create. In this article, I am going to review 5 of the best compression socks for nurses, and if this is something that interests you, please read on.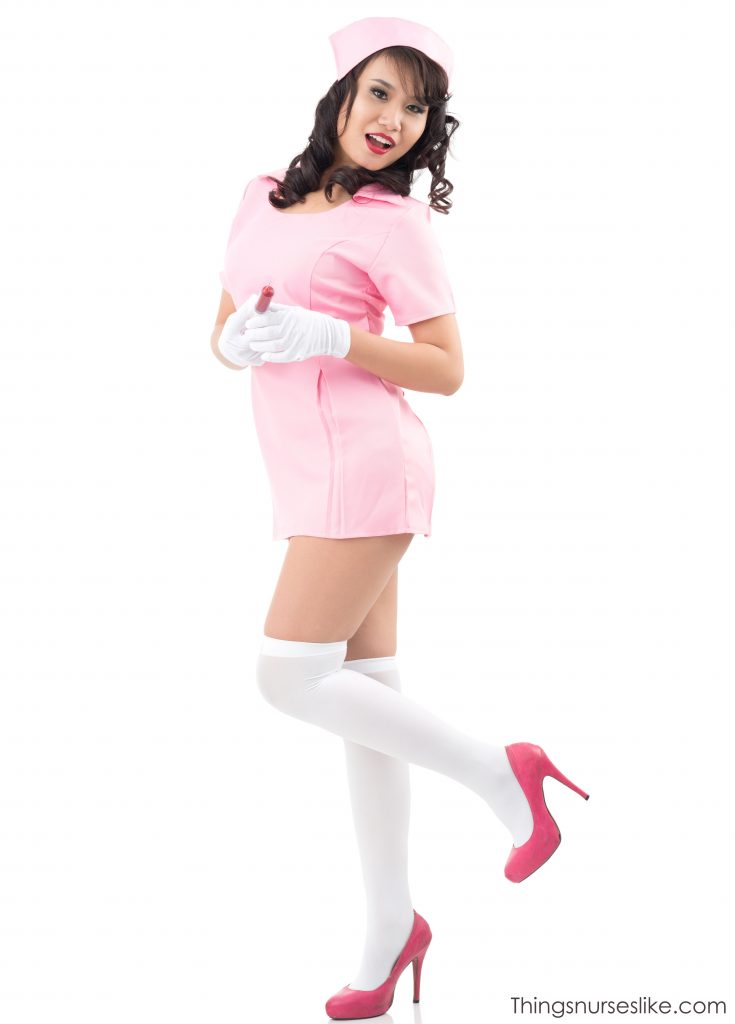 What are compression socks?
Compression socks are a special type of sock that can help relieve foot stress, improve blood circulation, and minimize the impact of venous disorders on one's body. They are usually worn by people who spend extended amounts of time standing including nurses, athletes, travelers, and so on.
How do they work?
Imagine the blood that's flowing through your legs. Now, for it to go back up to the heart, it has to fight against gravity. If, for some reason, this flow is hindered there is going to be some blood pooling in these regions. So what inhibits blood circulation?
Well, most of the time it is related to walls of the veins getting weaker, lack of movement, or other circulation issues.
The compression socks do the following – they squeeze the tissues of the legs assisting the blood to go back up and return to the heart. This is a very simplified explanation, but in essence, it's true and is all you need to know.
It is crucial to point out that these socks have to be used correctly if you want them to work. What does this mean?
For example, you have to make sure that they aren't wrinkled, as this can have a negative effect on the legs and cause even more problems.
Also, you need to get the right size. This can be determined by measuring your calves, ankles, and thighs.
The last thing to know is how long you should wear them. The answer depends on why you are wearing them in the first place. To elaborate further, if someone has poor blood circulation they should probably wear these socks the entire day, while folks with other issues might not need to have them on for so long.
The main reasons nurses wear compression socks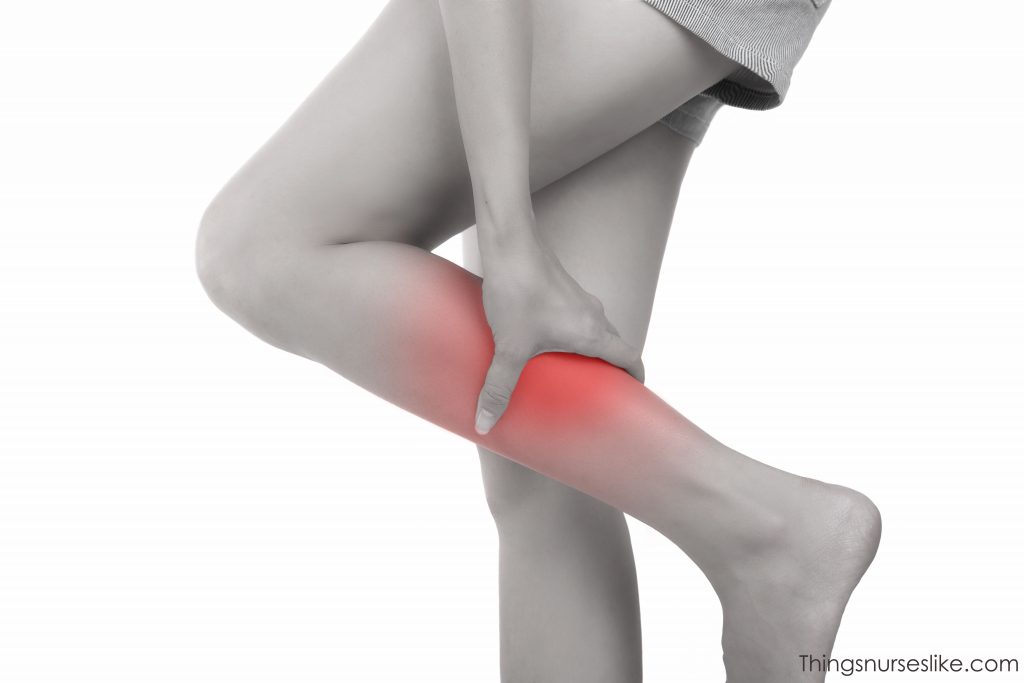 Fatigue
The nurse's job often involves long working hours which inevitably causes fatigue in one's legs. Compression socks can help to alleviate this issue and help the nurse take their mind off of their tired body and focus on the patients.
Swelling
Swollen legs are not uncommon when it comes to nurses but they might be potentially dangerous and might lead to further problems. These socks prevent swelling and thus help the legs to remain healthy.
Varicose veins
As I've previously mentioned, standing for a long time causes many problems, and some of the main ones include enlarged blood veins. Wearing compression socks can prevent further enlargement of these blood vessels.
What to know before buying compression socks?
Compression levels
Compression levels in these socks (or any kind of compression clothing) are measured by Millimeters of Mercury (abbreviation: mmHg). You may or may not recognize this unit of measure from your blood pressure measuring device since it is the same. Let's take a quick look at the compression levels of socks available right now.
15-20 mmHg – this is the lowest compression level, and these socks are suitable for daily wear. They help to improve one's circulation without being too tight. They can be found in a variety of materials and designs.
20-30 mmHg – these socks are good for varicose veins, swollen legs, and as a post-surgery recovery garment. They are usually not worn by people with some specific medical conditions but by those who require a bit more pressure than 15-20 mmHg.
30-40 mmHg – this compression level is intended for those with moderate to severe symptoms, and are commonly prescribed to individuals who suffer from lymphedema, blood clots, edema, and severe varicose veins.
Socks or stockings?
Compression socks come in a variety of sizes ranging from knee-high to thigh-high, to full pantyhose. You choose which one is good for you depending on your problem. For example, if you have swollen ankles, a knee-high sock should be fine for you, but if the problem is above your knee, then you will need a higher one.
Knee high – when you put on this type of sock, it should stop right below your knee. You should not try to pull it past it as it might be very uncomfortable or cause some unwanted problems.
Thigh high – these socks go up to the top of your thigh, right below the buttocks. Their purpose is to promote blood circulation in the entire leg.
Waist high (pantyhose) – as waist high stockings connect both legs through the waist, they are able to bring the swelling up one's legs through the hips. This is a crucial difference between them and the previous two types. A design with an extra belly portion for pregnant women can also be found, as well as a plus size.
Material and style
These products are made from different materials which mainly impact the way they look, and not so much their function.
Opaque – this is the most common style of compression socks, and it is suitable for both men and women. They are comfortable, provide sufficient compression and look good. Opaque socks are stronger than sheer models which makes them more durable.
Sheer – these socks are transparent, light, and are intended for ladies who want to look fashionable. They are more sensitive to damage than opaque ones, but many find that they look better.
Sports materials – these socks are usually made from a high-tech combination of materials, wool or cotton. They are durable, effective, and moisture wicking which is essential for those who wear these socks for a long time.
However, they are mainly available in lower compression levels such as 15-20 mmHg and 20-30 mmHg, so those who need more will not find them suitable.
Top compression socks for nurses
1. SB SOX
SB SOX is a great solution for anyone looking for a comfortable and stylish compression sock for everyday use.
Their compression level is 20-30 mmHg which means that they are not too tight, but not the loosest model either. I would recommend them to folks who are looking to improve circulation but find 15-20 mmHg socks to be not tight enough. However, some people might find them a bit too tight in the top-calf area, but this shouldn't be a big problem.
The SB SOX are knee-high which means that they are intended for those with issues in the lower parts of their legs. They are made from a combination of nylon and spandex, and they are opaque making them suitable for both men and women. Another great feature is the reinforcement of the toe and heel sections which significantly adds to the comfort of this sock.
One more advantage of these socks is that they are available in a plethora of different colors and designs – from plain two-color models to striped multi-colored ones, so everyone will find a style which suits them.
Pros
They are comfortable
They do not roll down
They do not constrict toes
Their thickness is moderate; breathable and comfortable
Cons
Might be too tight in the upper calf area
2. Crucial Compression Socks
Lightweight, breathable, and comfortable – these are the words that I would use to describe Crucial compression socks.
They are knee-high socks which have a compression level of 20-30 mmHg. This means that they're suitable for nurses without any serious conditions who are looking for a fatigue or swelling relief. However, they aren't going to help those facing problems in regions above the knee.
The Crucial socks are opaque and are available in one design but in different colors. They look stylish and a bit sporty, so individuals who wish a more elegant-look will probably not like them. The best thing about them is how comfortable and light they are. Also, putting them on is not a problem.
On the other hand, despite its benefits, their material feels a bit synthetic which might cause some discomfort to the wearer.
The company created a size chart which can aid you in finding the appropriate sock for yourself. They have a 100% "Perfect fit" guarantee policy, which allows you to return the product if you are not satisfied and get a full refund or a replacement.
Pros
They are soft and comfortable
It is easy to put them on
Their design is simple
The material is breathable
Cons
The material feels a bit too synthetic
3. Bluemaple Compression Socks
Folks who are in need of casual-looking compression socks for daily use have come to the right place, as Bluemaple might have just what they want.
First off, their compression level is the lowest there is 15-20 mmHg, which should be enough for individuals who are looking for prevention and not the treatment of any circulation related diseases. They provide just enough support so that they aren't too tight or too loose, and most importantly, they stay in place.
The Bluemaple socks are knee-high, but some would argue that they are not high enough, which is one of their main problems. Another issue that some users faced is their thinness, claiming that their feet were taking more of a beating than with some other brand.
As far as their appearance goes, they are plain, single colored socks, available in black, white and an array of pastel colors. This look is perfect for people do not want to wear the sports-style compression socks which are prevalent in the market today.
If you buy this product and happen not to like it, you will get a full refund.
Pros
They are suitable for everyday use
Simple, non-sporty design
They do not fall down
Cons
The material might be too thin
They are not high enough for some users
4. Blitzu Compression Socks
Blitzu are neatly-designed, fashionable compression socks which are suitable for both men and women.
Their compression level is 20-30 mmHg which places them in the middle compression category. The circular knit structure is effective in providing comfort as well as evenly distributed pressure around one's leg. Also, the toe and heel compartments are lightly cushioned for additional comfort.
The socks are knee-high and are made from a blend of premium materials which is supposed to be breathable. However, certain individuals complained that their legs and feet felt too hot in them as the socks are very thick. One other inconvenience about them is that they are to be hand-washed and air dried only.
Blizu socks' design is rather intricate. They are available in several colors – black, pink, purple and white, so everyone will be able to find something that suits their clothing style. Of course, those who are not into sports-style clothing might not like this product.
Same as all other manufacturers I mentioned today, Blitzu also offers a 100% money-back guarantee in case you are not happy with the socks.
Pros
They are very comfortable in the foot area
They do not fall down
Very cool design
Evenly distributed compression
Cons
Might be too thick for certain individuals
They should only be washed by hand
5. A-Swift compression socks
The final pair on today's list comes from A-Swift, and in this section, I am going to dissect this interesting product.
This pair falls into the mid-compression level category with 20-30 Millimeters of Mercury. Again, they are intended for preventive purposes as they promote blood circulation and reduce fatigue. The strongest compression is in the lower regions of the leg, and the sock loosens up as it goes up towards the knee.
As you've probably guessed, these socks are knee-high, same as all the others I reviewed today. The manufacturer claims that they are specifically designed for nurses (among some other professions), so this is a positive thing. A potential problem might be the foot to calf size ratio, as some people complained about the foot segment being too large.
Now, the best thing about A-Swift is the number of different designs they offer. You can find anything from heart spangled models, to gradients, to sheep and camel images – they can be really fun. Of course, non-flashy and straightforward looks are also available.
Pros
There are many designs to choose from
They are comfortable
They are moisture wicking
Cons
Foot to calf ratio might not be suitable for some
Loose stitching around the ankle
Final Thoughts
Now it's the time to choose the winner of this roundup, and, in my opinion, it is the SB SOX. These socks display a number of amazing properties, and even though the other brands are not bad, they're not quite as complete as the SB.
Their price is very good, the comfort and freedom of movement they provide are unmatched. Also, these socks are durable and will last you for a long time.
Well, this would be all for now. I hope that you found my reviews to be useful, and I'd like to leave you with some final words. Don't take my opinions as gospel; keep researching and who knows, maybe you'll come across something even better.